Frequently asked questions
Program
What if my child loses interest if he is not able to talk to the teacher and get her attention. How do I manage this in an online class?
---
Our online session is very interactive and with smaller groups and social interaction is a key component of everything we do.
---
Is there a way I can assess if my child is learning new concepts and skills?
---
Yes you would be able to experience it yourself in a few months, along with timely interactions with teachers about your child along with the monthly assessment by teachers will help you further.
---
In online learning, will there be only academics? How can we ensure the overall development? Like motor skills, circle time etc.
---
We are aiming at overall development of the child not just literacy and math. The program integrates circle time, social interaction, physical development and also home activities for art, STEM and much else for whole child development.
---
How do I track my child's progress in case of virtual learning?
---
Observations and assessments are monthly, and will be shared with the parents.
---
Does Kido Home provide any offline material as well ?
---
Yes, you will receive seven activitiy videos per week, along with a monthly engagement kit for children to do activties at home.
---
What are the languages other than English taught in the sessions?
---
Our second languages depend on the region and include Mandarin, Arabic, French and Spanish
---
How long are the sessions ?
---
Usually two hours. In some countries we do 1.5 hours for the younger children
---
What happens in the sessions?
---
We run several activities - literacy, math, physical development, circle time, music and movement, show and tell and much more! It's like a regular preschool, with activities modified so they can be engaging and educational for the children online. Here, Ms Fruzsina talks about what happens in the sessions!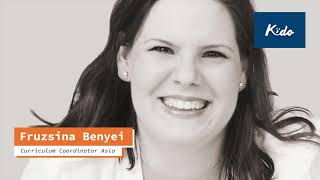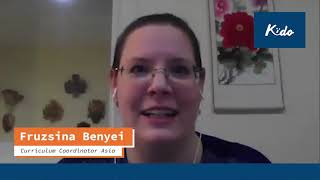 ---
---
Age group
My child is 2 years, is he too young for online classes?
---
Not at all. Our Kido Home program starts from the age of 2 years. In some places we can start at 18 months, and as Ms Jessica says below, we've been doing online sessions for children as young as 12 months in Hong Kong!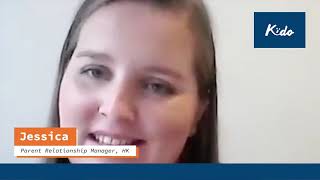 ---
What is the age group Kido home teach ?
---
The program goes from 2 years to 6 years (depending on the country - in some places we start at 18 months)
---
---
Technology
Is there any specific platform Kido Home works on?
---
We use Kidsloop, a Korean technology platform that integrates touch screen interactive live teaching with broadcast (like zoom) features. It's easy to set up and use.
---
Is there a Kido Home App?
---
At the moment, no. Though we're working on it! Communication will be via email initially
---
---
Fees
How much does it cost ?
---
Subscription price varies by region. You can check prices by going to the Plans and Pricing section
---
Is there a long term commitment?
---
Subscription is monthly and you can cancel anytime. There may be discounts available for longer term commitments.
---
---
Screen Time
Is it too much screen time and is it unadvisable for my child?
---
Most research indicates that interactive screen time (with a person on the oither side of a video chat, for example), helps children learn and is not harmful. An article published in 2016 by the American Academy of Pediatrics is an excellent resource and suggests that interactive screen time with adult interaction is actually beneficial. This is as opposed to 'passive' screen time (e.g. watching TV or just videos), which have been shown to have limited educational benefits. Our curriclum coordinator in Mumbai, Ms Anjali, spoke on the topic at a recent webinar.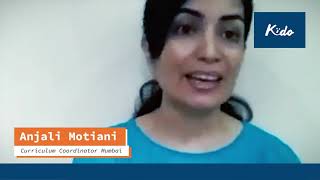 ---
How is it different from normal screen time?
---
Ms Fruzsina talks about how segmentation of the program and interactivity makes the duration of the program irrelevant. It's all about how children are engaged.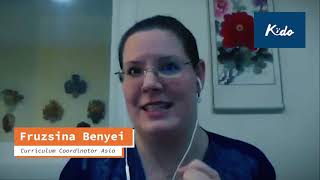 ---
---
Benefits
Routine and Structure
---
Children benefit greatly from the routine and structure to their day that Kido Home provides. Listen to Ms Anjali explain how!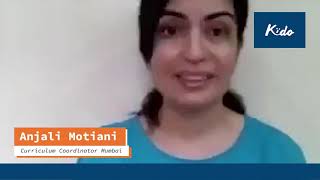 ---
Is it better than not going to any school?
---
Of course! This way, children keep learning even while schools are closed, or when a high qualiuty school is not available nearby. Hear Ms Jessica talk about our experiences in Hong Kong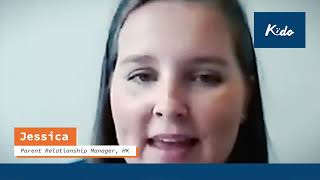 ---
Social Interaction
---
Children make friends, have social engagement and look forward to their classes and meeting their groups. Small group sizes ensure that each child is engaged. Ms Jessica and Ms Tiffany talk about our experiences in Hong Kong and London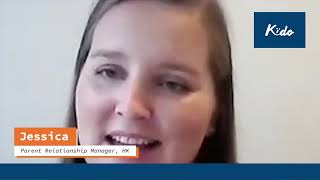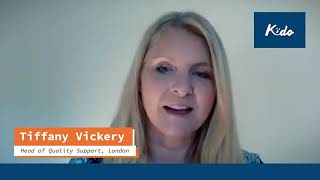 ---
Reliability, routine and normalcy
---
Ms Fruzsina talks about the importance for children to feel a sense of 'going to school' and having a normal routine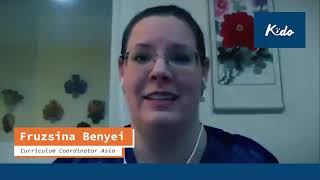 ---
---
General
We belong to a city where you don't have a physical presence. Does that matter?
---
Our Kido Home online program is separate from our physical preschool programs. It is year round and follows its own routine.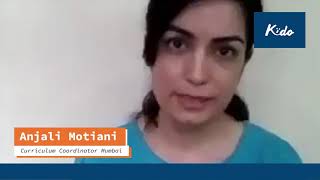 ---
What if children cannot sit in front of the screen for long?
---
Our experience is that most children settle after the first couple of weeks. In a sense it's similar to starting a preschool for the first time. There is a settling in period when children get used to the routine and the platform. The content is designed to be engaging, so children are interested all the time. But of course, each child is different, and some children might not be able to settle at all. Ms Jessica talks about our experiences with Kido Home in Hong Kong, and how children started settling and became engaged since March 2020.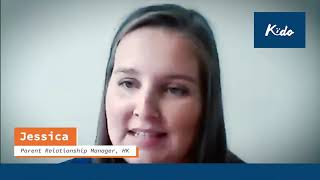 ---
How do the Free Trials work?
---
It's easy! Simply book a free trial by filling out the form. We'll send you information and details to choose your slot. We will send a detailed guide on the setup. The trial class will last for about 40 minutes and will have a max of eight children in the group. The session will have a snapshot of all the elements in the program so you can see first hand how the program works.
---
How involved do parents need to be?
---
Parents can help support the child's learning and be facilitators for the process, as Ms Tiffany explains in this video. Some adult support is usually required, but as the child settles into the rythm of the class, less support will be required.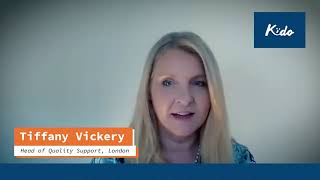 ---
Have children and parents been able to cope?
---
Our experiences from around the world indicate that children and parents both have taken to online preschool really well, with children learning and developing and parents finding it easy to implement at home. Here, Ms Jessica talks abiout some of our experiences in Hong Kong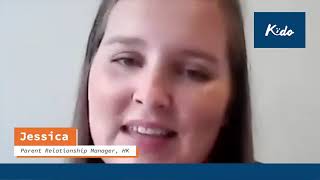 ---
How does the settling in work?
---
Parents need to act as modelers and facilitators for the settling in, and establish a routine. Here, Ms Fruzsina explains how children settle in, how parents can help and what eventually makes for successful engagement.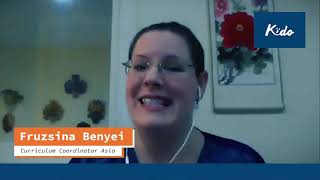 ---
How large are the groups?
---
Group sizes are small, varying from 6 to 8 per class depending on the age of the child. Ms Fruzsina talks about the benefits of small group sizes here.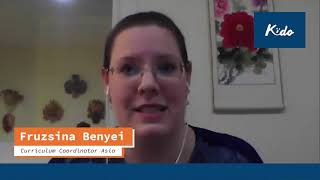 ---
How do you do observations and assessments?
---
Observations and assessments are continuous, and shared with parents every month. Ms Fruzsina explains our methodology for assessing the children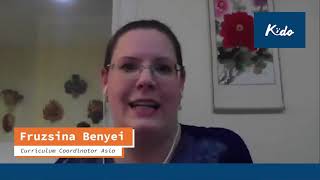 ---
What training do you give the teachers?
---
Our teachers undergo rigorous training on the technology, the program as well as lesson plans. Ms Fruzsina talks a little bit about how.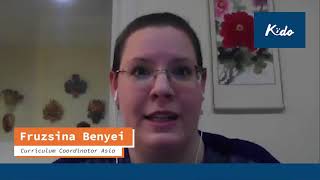 ---
Where are the teachers from?
---
Our teachers come from all over the world. We choose teachers that are engaging online, and able to effectively deliver the program. They also undergo rigourous training. Our international network of schools ensures that several teachers have worked with us, in our schools for a long time, and provides a strong network for new teachers coming in. Our language teachers are native speakers of those languages, be it Mandarin, Spanish or French. Ms Tiffany talks a little bit about our teachers here, and the skills that we look for.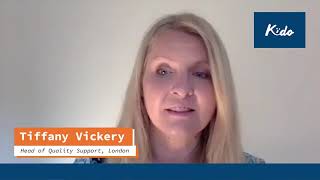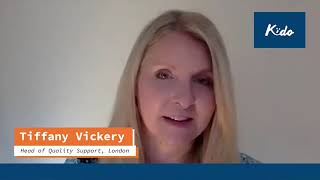 ---
---